Together Everyone Achieves More

Our passion for our students is fueled by camaraderie and supportive energy.
Our Strategy Instructors are UConn Graduate Students with demonstrated strengths, skills and mentorship in their fields.
As a part of the BA Team, they are specially trained to understand and apply university resources that will foster growth and success for Beyond Access participants.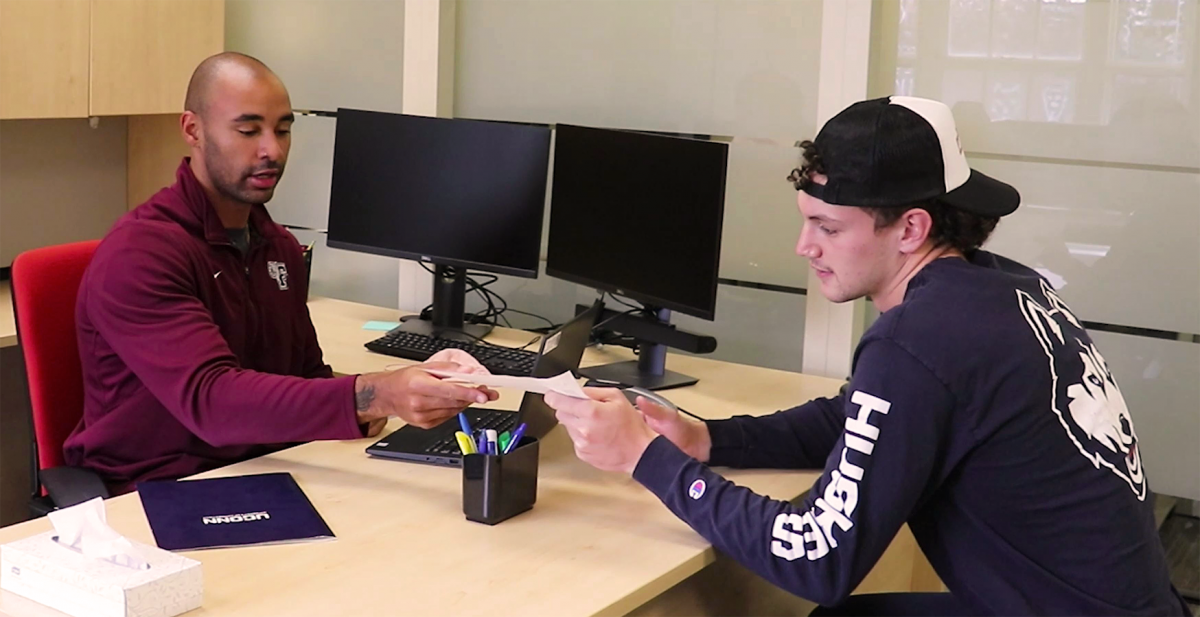 To help students identify strengths and challenges in both their academic and personal life.
To increase awareness of strategies, skills, and technologies for application in and out of the classroom.
To create a positive learning environment through active networking and communication amongst students, staff, faculty and parents and family members.
To help students build the self-determination needed to advocate for themselves on campus.
Our Team
Our Beyond Access team includes professional staff members who supervise the program and graduate students who serve as Strategy Instructors (SIs). The Strategy Instructors come from a wide variety of disciplines including the NEAG School of Education (Special Education, School Psychology, Adult Learning, etc.), School of Social Work, Department of Communication, and Department of Psychology. The Strategy Instructors are all working towards their master's and/or doctoral degrees and have experience working with students with disabilities in either a classroom or one-on-one setting. They attend a comprehensive training related to working with students in the Beyond Access program.
Throughout the semester, SI's are required to submit weekly meeting notes to their supervisor, as well as attend regularly scheduled meetings. These meetings include discussions regarding specific strategies that may be of assistance for individual students and suggestions for continued work with their students.
Our team makes every effort to provide a positive experience for students in our Beyond Access program. We are a team that shares a passion for working with students and helping them to realize ways to work towards achieving their goals.