Individualized Services
These individualized services are the core of the Beyond Access program. Each participant gets weekly one-on-one sessions with a trained Strategy Instructor, invitations to BA group activities that enhance the individualized program, and connections to our campus partners for other services like tutoring, career services and many more.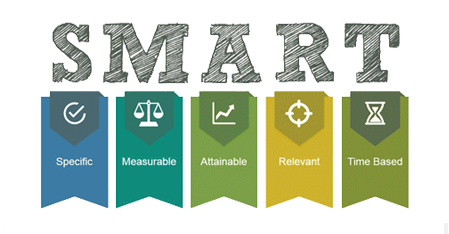 Goal Setting & Assessments
SMART Goals -- SMART (Specific, Measurable, Achievable, Realistic and Time-bound) -- are developed with each participant in the areas of academic, social, wellness, and/or career development. Goals are reviewed mid-semester to ensure alignment with desired outcomes, and they are assessed at the end of the semester for self-reflection on progress and future direction.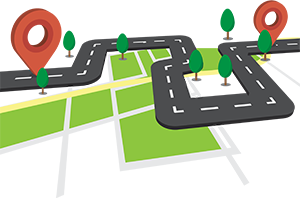 Structured Pathways
Structured Pathways seek to streamline a student's journey through college by defining clear, efficient routes to graduation for students at every stage. BA students have the opportunity to develop Structured Pathways to achieve college completion goals in the areas of academics, personal growth and/or career readiness.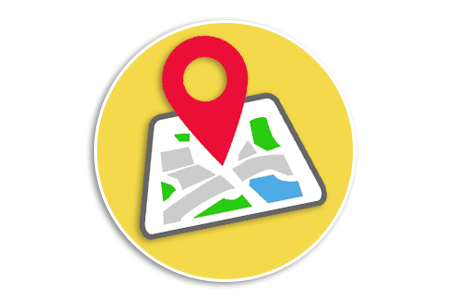 UConn GPS College Transition Program
UConn GPS | Getting Prepared for Success is an individualized transition program that occurs prior to the start of the semester. Use this opportunity to move onto campus early. We provide three days of workshops and activities to transition students to the UConn campus environment.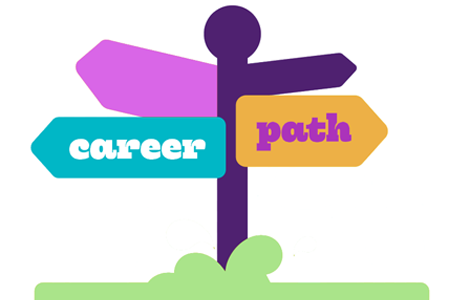 Career Readiness
Focused opportunities to build career preparation which includes possible internships, resume writing, and practice interviews. Strategy Instructors assist by to making introductions to the Career Center and other career resources available to UConn students. Students who struggle to make decisions or stay accountable benefit the most from BA's unique career assistance approach.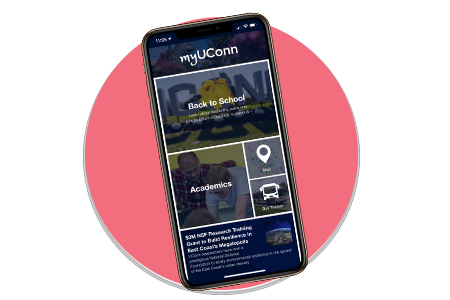 Personalized Smartphone Notifications
Opt-in to our channel on the MyUConn app to get personal reminders on your smartphone! Imagine receiving notifications like:
Don't forget to start making notecards for your Communications class. Notecards are due Friday.
You scheduled a study hall session today at 2pm. We look forward to seeing you there.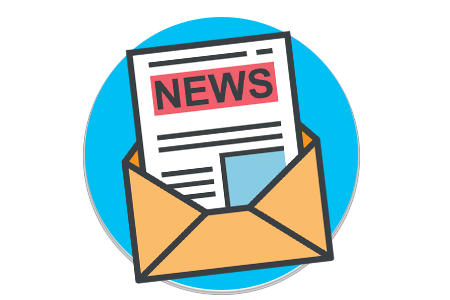 BA Newsletter & Online Calendar
We keep students informed! Our regular newsletter shares calendar reminders, upcoming events, and other information student and families find helpful. The Beyond Access online calendar helps students to find activities that match their interests. Look for event flyers for a variety of activities that enhance the college experience.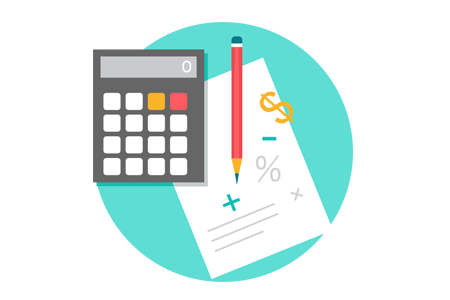 Grade Tracker
We have custom software available only to BA students that tracks how each course assignment and assessment effects their final grade. By using this technology, BA students and Strategy Instructors can predict final grade outcomes in order to suggest improvements throughout the term. *Grade tracking relies on students to opt-in and self-report, as Strategy Instructors do not have access to grades.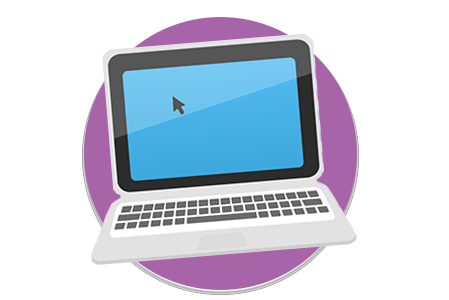 Online Resource Library
Beyond Access curates a library of helpful tools on our Student Resources web page. Here you'll find links to university web resources, document downloads, videos, tutorials and much more. Don't forget to check out the Parent Corner - our online resource for the family back home!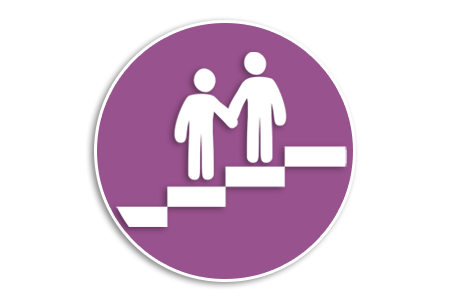 Mentor Experience (ME) Program
Current participants of Beyond Access can be nominated by their Strategy Instructor for the Mentor Experience. ME participants will be role models emerging from our own Beyond Access program, where they have demonstrated success and are ready to share their leadership with new participants in Beyond Access. Learn more: Beyond Access Mentor Experiences Program »